Another week has come and gone, and in comparison to the Wild Card Weekend, this slate of games actually gave us some pretty decent football. Unfortunately, though, it's also that time of year where I start kicking myself for taking football for granted…. Sports life gets boring as hell again pretty soon.
But hey, at least this weekend was marginally better than the last, with two out of the four games being competitive. The theme of underdogs getting crushed, however, was visible once again.
And I made this weekend a pretty fun one too, honestly. I saved my picks in an iPhone note right before the Indy-KC game kicked off, and ended up going 3-1. Now I say fun, which it generally was, but I'm actually getting heating thinking about it right now. The one incorrect call I made was taking Indy, which pisses me off so sooooo much in retrospect.
I think that's because I second-guessed myself early. Just look at my NFL Playoff Challenge roster I set earlier this week. *For fun, obviously, since it was essentially a waste of time to hop in after not participating in Wild Card Weekend anyways.*
Not a bad roster… it was just somewhat contradictory to the teams I thought/hoped would progress. I'm a Pats fan, so I really only threw that defense in for good luck as a fan… not because I ever thought they would get the job done so well.
Also… leaving KC players on the roster were my Plan B for happiness this weekend, in case I did get that Indy pick wrong.
Sad day, but whatever, I'm not even opposed to a KC win, except that my Pats need to somehow come up with an answer for them. I'll never exactly be surprised by the Chiefs killing it on offense and, needless to say, I'm very, very scared for the matchup.
Before I start talking too much about each game, let's get into it!
This was simply just another beat down. I really thought the Indy team we saw kick Houston's ass a week ago would show up and that KC's defense wouldn't, so this was my upset game pick. This decision couldn't have been more wrong. Absolute garbage.
Now trust me, I've always respected this Chiefs team. They're absolutely monstrous and I've known that Mahomes was a stud since Tech.
I just didn't know Patrick Mahomes was the real deal
Add the ridiculous speed and weapons at KC's disposal in Hill, Kelce, and the various others? That'll be a tough day for any defense.
I was a walk-on at Oklahoma State for the 2013-2014 season, and consequently the spring Tyreek first arrived at OSU. The first thing he did in his first live practice scrimmage, during early spring ball practices, was take a 10-yard stop-route to the house for a 60+ yard TD, splitting the safeties who were five yards downfield from him with 10 yards between them.
Each of those safeties were stud DI, Big-12 track athletes that would go on to play pro ball. Jordan Sterns of the Kansas City Chiefs and Tre Flowers of the Seattle Seahawks.
This Chiefs squad is going to be a formidable opponent to all for years to come and I think we should all be concerned. Especially me, as a New England boy….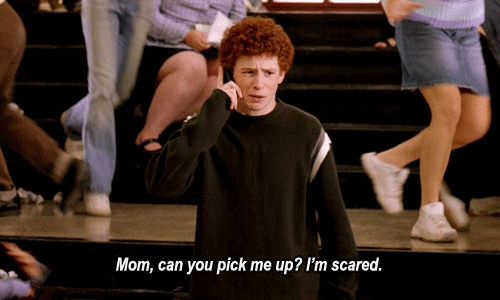 Team Stats Matchup:
Despite a final score of 28-22 and an only eight point deficit for the Cowboys, the cards were stacked against Dallas early. After a first quarter that saw the Boys jump out to a 7-3 lead, the Rams dominated the second quarter, putting up 17 unanswered.
This would essentially be the nail in the coffin, with LA's 10 second-half points being enough to hold off Dallas' comeback effort. This kind of slow "give and take" and take to secure the LA win (coupled by questionable Dallas play-calling), basically summarizes the rest of the game well.
It kind of feels bitter to say that. Good Dallas Cowboys football is fun to watch and it's great for the league overall. Sadly, we didn't really get that…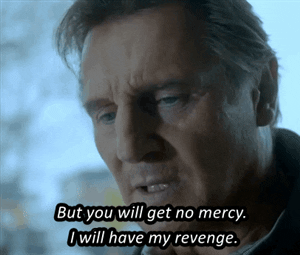 It was another year of the Cowboys rallying themselves to the playoffs despite a rough start to the year. They snagged some great career players this year too, be that with Vander Esch or the various pieces elsewhere. That lays the foundation for good years to come in Dallas.
But that's what Dallas always says. Let's see what they can do next year.
Team Stats Matchup:
ABSOLUTE ASS WHOOPIN'
I'm not going to spend too much time here, but damn that felt good. I'm generally used to New England controlling the game and taking it down to the wire, which makes for horribly anxiety-filled fan experiences. 'Twas nice to know we were advancing early.
Sadly, that anxiety won't be going anywhere as we head into our next game against Kansas City. This is going to be a kick-ass game, especially knowing that Patty Mahomes will be undoubtedly up for the challenge. But I'm nervous. That KC squad is no joke.
But I'm feeling pretty good. The team looked fantastic this weekend against an LA Chargers squad that drew discussions of greatness all year long. That confidence is also because I have the Mad Hatter Belichick on my side.
Now, I'm very into sports, yet, I have always been very wary of sports betting, generally steering clear. Too many people bet with their hearts (plus I'm a Boston sports fan). That luck of being blessed with so much sports success made me feel like sports betting was somewhat cheating….
Trust me, it's not that I'm immune to the thrills that are money on the line. It calls out to me like the Sirens of Greek mythology. It's just that I believe in jinxes more than I need to make a buck.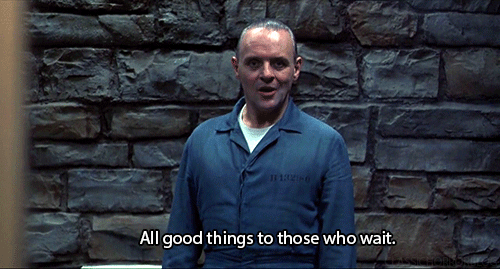 I really really hope Brady and Big Beli can pull it out this next round and get to another championship. It would cement their dynasty as the greatest in NFL history.
It would finally be undeniable.
Team Stats Matchup:
This was a pretty exciting game here. What made it so was Philly jumping out to an impressive 14-0 lead. What stakes to set early; you almost started to see some panic on the Saints' faces.
But then, Drew Brees started to Drew Brees, and you just can't stop that for long.
I never saw this game going as one-sided as many other people did though. Sure, the first face-off saw New Orleans win 48-7. There's no denying that destruction, but here was my thing: a different QB for Philly was starting in Foles, Wentz threw three picks in the last matchup against the Saints, and Philly was on a hot streak going 5-1 in their last six games.
Now, I'm not saying I was ever betting on Philly. I'm just saying that I thought they might be able to make it a game. I'm grateful they did too! It made for a fun concluding game to the divisional round weekend.
Frankly, I'm not so sure what I expected from the Saints going into half, but their efforts to overcome such a horrible start was impressive. Let's see what old man Brees can do going forward.
Team Stats Matchup:
In Closing
The games were so-so this weekend in comparison to last on the entertainment factor, but we got some great football nonetheless.
Next round, however, is going to be a different story.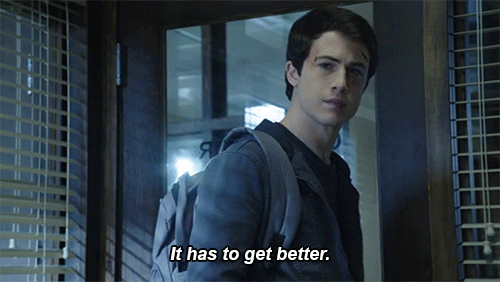 Seriously though. Conference round with New England going into Kansas City for the early game and Los Angeles going into New Orleans for the night game.
All I can say is…