Me in real time after this weekend:
I'm sorry if you weren't ready for that piping hot cup full of the holy shits this morning, but that's just how I'm feelin'. That feeling, however, comes in the form of so many different emotions. We finally got some pretty damn exciting football, but sadly, it will be somewhat overshadowed in memory by bad officiating all across the board.
It's so frustrating to watch NFL referees negatively impact the outcome of games time and time again
The NE-KC game is one thing. NE jumped to an early lead, but the game snapped right back to competitive when the second half commenced. We got to watch some dazzling, hard-fought football. Yet, there was a barrage of missed calls on both sides throughout the entire game, with some of the worst calls and no-calls I've simply ever seen in the last two quarters of the game.
There were many calls and a lack thereof that I could hit on for either side, such as missed PI calls X1000, but we all know the one we're thinking about. How do you call that play as Roughing the Passer, in that situation, if you are indeed a human being with a brain?
I'll move on for now, but I just don't get how that happens.
The muffed punt, the two reviews where Hogan was given and not given catches, the two PI's called on the Patriots late. Those were all plays I knew and declared would either come down to mere millimeters, common procedure for overturning calls during booth reviews, or bad luck on a call. But good lord, that's roughing the passer?
NFL, get your shit together. You're ruining the sport.
LAR-NO was another great game, with the Saints building a quick 13-0 in the first quarter, only to let the Rams score 10 unanswered points to enter halftime down just three. Much can be said here in a similar vein to the NE-KC game; shotty calls throughout the game, but a fantastic toe-to-toe effort where we got to see two great offenses spin it. But guess what I sadly have to shine the spotlight on?
Another horrible, quite literally game-changing call by the officiating crew
It was bad, and no doubt the worst call or no-call out of the Conference Round Sunday in its entirety. Here's a picture for good measure if you don't want to watch the clip:
Sheesh, man. That blatant missed call would have given the Saints a new set of downs in the red zone. Absolute game changer.
Without further ado, let's get into it
I'm going to try and not give poor officiating as much attention as it deserves, even though it likely deserves a lot in these scenarios. Even so, I'll always believe that there are countless other factors and missed opportunities that need align over the course of a game for poor officiating to affect a game's outcome.
NOTE: It's generally not as black and white as that LA Rams pass interference.
For those of you who missed the little name I gave this video, it's "what the fuck the refs are looking at, my fellow friends, I do not know."
Zebras… I've just got one question: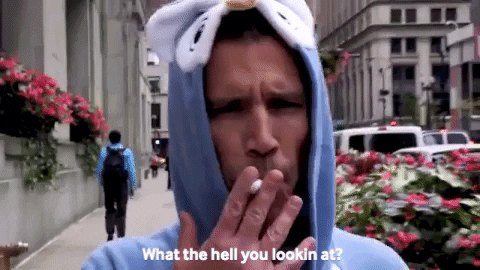 Because when all is said and done, that's all anybody is talking about. Now mind you, this isn't just another time where some team is whining over one poor call amidst a sea of reliable officiating.
This miscall may have literally changed who won the NFC Conference Championship and gets to advance to Super Bowl LIII. Were there many opportunities for New Orleans to put themselves in a better position than the one they found themselves in at the end of the game? Sure, duh. People always say that because it's generally true. Our fate is largely in our own hands.
However, in a game that was neck and neck, in both point total and stats like first downs, total plays, third down efficiency, number of turnovers, and even time of possession, such a call makes all the difference.
I just don't know how you miss that call.
Team Stats Matchup:
Why why why why why do the Patriots always have to make it scary?
And why why why does questionable shit that makes New England look bad have to go down literally almost every time they play?
New England absolutely manhandled Kansas City for the first half and much of the third quarter, only to let the Chiefs post 24 points against the 14 points the Patriots scored in the fourth quarter. Despite some poor play from NE that left the door open, much of this was due to an impressive KC defensive effort that showed glimpses of life in the first half, before really showing up in the second half.
That defensive effort is realistically what kept KC in the game, considering their 14-0 margin at halftime and how they caused Brady to throw two interceptions on the night. The first interception was a massive game changer in its own right, coming in KC's end zone on New England's second drive, killing the chance for a two-score lead early on for the Pats.
The way New England managed that game is one we've seen all too many times. Manage the clock, eat your way down the field slowly, try to establish the run, don't give an explosive offense much time with the ball to hamper their ability to adapt. It makes for great, accountable football.
But here's the thing about this kind of football: it is SO nerve-wracking as a fan when so many of our games inevitably boil down to games won in the waning last minutes of regulation time. And if it's not during those last minutes, it's during the overtime that follows.
Consequently, the Patriots have developed an almost branded practice of puzzle-piecing squad after squad together and rarely spending the money it takes to score top-of-the-league talent. It often seems like New England simply knows that such a system is the only way they can compete with the talent possessed by other teams and offenses in the NFL.
There's much more I could say here, be that about the review process, procedure associated with overturning calls, or what calls were "obvious" (subjectively, mind you) and blatantly missed on both sides of the ball.
All I really know is, that the roughing the passer call was horrible, and the rule needs to be figured out. It sure made up for the few horrible defensive PI's by KC that went uncalled at the end of the game, though. Whatever, I digress.
We're going to the Super Bowl and this is me: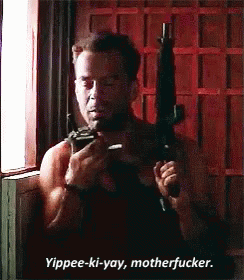 Team Stats Matchup: