Y'all remember this shit?
Well, that was just part one. Frankly, until Trevor brought up this issue and the case's conclusion to me, I had almost completely forgotten that this issue even happened. That's mainly because it was absolute bullshit. Past that, it was because I assumed Doug Adler would sue for reparations and find some kind of justice for himself.
Well, it's time for a recap
And boy is part two the redemption story we hoped for, except for the fact that spineless ESPN basically kept their name clean throughout this entire thing. God, I hate MSESPN.
Read that, Y'all. Soak it in. Reread it, if you have to. And make sure you read the last line in the picture. The poor man had a heart attack. For what? Lies?
Another angry mob got it wrong. AGAIN. What a surprise.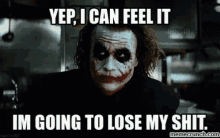 How could I not? It's absurd and so horribly sad to look back upon how freely that dumb-ass mob was left to roam. Twitter and every other media platform, be it social or sports, boarded the bandwagon that was publicly lambasting Doug Adler over something he didn't even say.
He said "guerrilla," not gorilla
A seven-year-old could run a Google search over some basic terminology for English and tennis and quickly figure out that Adler wasn't making racial remarks toward Serena Williams. Frankly, it's embarrassing that so much public backlash came from it. And it's hard to take the people who were offended by this seriously.
Are we supposed to apologize for the illiteracy of others?
It just shows how many people in America authentically don't think for themselves and just take what the media tells them at face value. I remember it as almost Orwellian at the time, because nobody really stood up for Adler and he just lost the job like that.
If you didn't get the "Orwellian" comment, please familiarize yourself with Nineteen Eighty-Four by George Orwell. Two years down the line from this Doug Adler event, in the media culture that has overtaken the US, it's definitely something you should check out.
I'll leave with an excerpt from Nineteen Eighty-Four that hits on an interesting point, especially considering recent events, such as British legislature working to further limit free speech and the Covington Catholic boys being criminals for smiling: