Unless you've been living under a rock for the better part of the last week, you've already heard the latest news on New England Patriots owner Robert Kraft. And boy is it ugly. Just imagine how bad it would be if you weren't a multi-billionaire.
Next on the agenda of Boston bullshit that seemingly never ends: Robert Kraft, owner of the New England Patriots, New England Revolution, and Gillette Stadium getting caught up in a Palm Beach prostitution sting. Are you shitting me?!
Here's the headline if you missed it, via CBS News:
Aaaaaaaand here was my reaction in real-time last Friday upon seeing all of the headlines: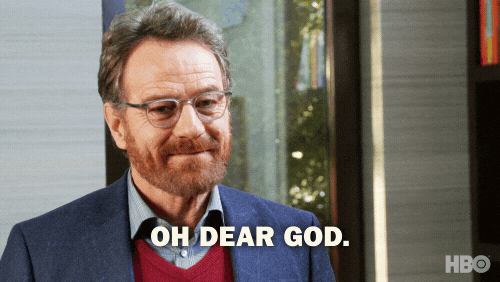 Not to downplay a very sobering and sad case, but I swear there's never a boring moment in Beantown, be that whether it comes to greatness, shenanigans, or the overlapping, Venn diagram-like gray area that mixes both.
Robert Kraft, Boston business guru and CEO of the Kraft Group, alongside various other business engagements good enough for an estimated individual net worth of US$6.6 billion (as reported by Forbes' real time net worth estimator available here: "Robert Kraft") is getting caught paying for rub n' tugs on tape? How is that even possible? Past that, damn is this entire thing a disturbing image. And it doesn't stop at the video.
There's an abundant amount of things I could hit on for this topic, so I'm just going to present some brief points. Please feel free to carry on the conversation via our social media accounts, be that through Grand Old Sports or my own accounts.
---
1) The occasions for which Kraft is being charged occurred on January 19th and 20th, the day before and morning of the AFC Championship
Not that I am surprised, especially seeing that the charges were only filed recently, but it's still interesting to keep tabs on the NFL's PR antics and what they try to keep under wraps. As time goes on, the media beast that we've created provides more and more of a sustainable ecosystem for whistle-blowing journalism, yet here we still are, finding out about something over a month after the fact.
How is it not in the NFL's best interest to be fully transparent when it comes to criminal activity at the hands of league personnel? Furthermore, how does this not also apply to the NFL and corresponding teams PR departments as a whole? We shouldn't come to the point of violating an entire organization's moral code in order save face at the individual level.
2) How this sex sting operation has been run so far seems strange to me
So we've had law enforcement running video evidence on this place, Orchids of Asia Day Spa in Jupiter, alongside a few other spas in the area for an extended period of time, right? I find that makes this entire case hairy.
Kraft essentially linked up with a prostitute, but the issues with sex work always run deeper than a simple transaction. Was the prostitute a willing and self-governing sex worker or was she one of the ungodly amount of women in this world that fall victim to sex trafficking? Who's to say, making this case all the less clear.
But if law enforcement was focused on sex trafficking past the obvious issue of sex work, Kraft probably deserves a lot less scrutiny than he's received thus far. To tie this into why I found management of this investigation strange, here is a quote to start, via Patriots owner Robert Kraft charged with soliciting prostitution in Florida spa by USA Today.
"An investigation into the Jupiter spa began in October.

Women, many of them from China, lived in the spa and were not permitted to leave, according to Martin County Sheriff Will Snyder.

The owner of that spa, Hua Zhang, 58, of Winter Garden, was arrested and charged with deriving support from the proceeds of prostitution, keeping and frequenting a house of prostitution and 26 counts of procuring for prostitution."
The law enforcement side should probably be on the receiving end of more outrage because operations like this seem to use sex trafficking victims as bait. Assuming the investigation did start in October (which is probably a lie to downplay how long it has been ongoing), the investigation, video surveillance, and all associated would have to know of the conditions these women were living in.
To take that point further, I've read from various sources that law enforcement worked undercover in this investigation, specifically in the spa. I hesitate to discuss specifics and the related sources, as I've found significantly little public information on this so far, but I've seen tidbits of information that this undercover work included participating in sexual activity for the sake of evidence.
What the fuck is this? A movie? Am I in Sicario right now?
There has to be a better way to operate in this niche than by just serving up sex-slaves as bait on a silver platter in hopes of achieving a "greater good" sex ring bust. Especially when the good guys can't keep track of the line and when not to cross it.
3) Lastly…. Come on, y'all. Don't villain-ize this man just yet.
At least just yet. We know so little about this investigation as it pertains to scope, scale, or specific illegality overall, and I hardly think it plausible that Robert Kraft meant any harm to anybody. Blah blah blah, bitch at me if you must, but think about this.
He's 77. His wife and only woman he ever married, Myra Hiatt, died in 2011 after a marriage that lasted some 48 years. I mean, shit…
I know I wouldn't want to go through the trouble of meeting somebody else after so long with my wife, so I can't help but feel for the guy in that regard. Maybe next time, however, ol' Rob could just hit up the local Applebees….