Like most sports fans, I have always been fascinated by the anatomy of sports dynasties. How did they get to be so good? What allowed them to be successful for so long? And maybe a more interesting question, what caused them to inevitably fall? It's these questions that help evaluate what makes a great team into a dynasty. Love or hate these teams, we all watch them. People turn on these games for two reasons. Either to see you lose or to see you win, but they do tune in. Greatness is fascinating, regardless of what side you are on.
Which brings us to the Golden State Warriors. Here is a team that has put themselves into the conversation as one of the greatest teams in NBA history. Their fast pace style and high powered offense is incredibly fun to watch. However, after 3 titles in 4 years people are ready to see them lose and allow for new teams to win a title. Some even hate the fact that they are so great, and actively root against them for that very reason.
Pardon My Take brought this up at the beginning of the playoffs, but it is an interesting thought. There is a team that can beat the Warriors. Maybe not the team you would first expect, but the Warriors will inevitably beat the Warriors in this series. Like I said, the most interesting aspect of sports is greatness. The second is when great teams begin to fracture and fall apart. When teams are at the end of their runs and they can't get out of their own way, is absolutely priceless to watch.
So, we are going to look at 3 teams. Some of the great dynasties in sports and what led to their inevitable downfall.
The Edmonton Oilers
Why did the Oilers trade Gretsky, one of the greatest players of all time?
Well, the simply put Gretzky was going to be an unrestricted free agent in 1989 and the Oilers risked losing him in 1989 for nothing, versus the $15M, players, and draft picks they received in 1988.
The long answer is wildly boring and I doubt you really care that much. To be frank, the Oiler's Owner (Peter Pocklington) is one of the dumbest people on the planet and used Gretsky's contract as collateral for a personal loan. Facing escalating payments, Pocklington couldn't afford to pay him anymore.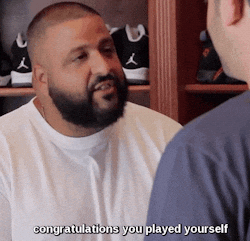 I'm sure the Warriors haters would love to see a collapse like this happen, but highly unlikely. Can you imagine the field day people would have with that, if the Warriors just couldn't pay their players because of a series of bad business deals.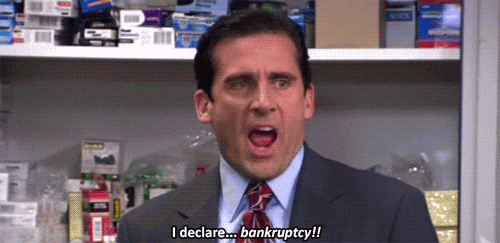 The New York Yankees
Probably the most recognizable franchises in all of sports. The Yankees have had multiple stretches of dominance, but none more recent than the late 90's and early 2000's. Head lined by a core of great players like Tino Martinez, Paul O'Neil, and Bernie Williams. Along with a young Derek Jeter and Mariano Rivera, these Yankees teams won 4 World Series titles in 5 years.
Honestly, the only thing that could stop this dynasty is what inevitably stops most others, time. Guys get old, players get traded, and it is time to move on.
Or in an even better reason, you lose a 3 games to nothing lead in the ALCS and lose to your arch rival, in one of the most epic collapses in sports history!! And now you are doomed forever, from that terrible embarrassment. Watch out Golden State, you have a target on your back. Courtesy of the Denver Nuggets. #MileHighBasketball
The Los Angeles Lakers
My personal favorite. For a variety of reasons this one is incredibly fascinating to me. The Lakers stretch of 3 straight titles was absolutely incredible to watch. The combo of Shaq and Kobe was one of the all time great tandems and it was must watch TV. Absolutely unstoppable in every sense of the word. I still remember playing basketball in my driveway, pretending to be both of these guys. But unlike the first two dynasties, this team was brought down by the very players that made it so great. Feuding over what their roles should be and allowing egos to get in the way of success, Kobe and Shaq flat out hated each other. And the dynasty they established, was torn down just as fast as it was built.
Which brings me to my other reason why I find this dynasty so fascinating. Oh yeah, because my favorite team in NBA history was the team to tear that dynasty down. Everyone doubted. No one thought it could be done. The Detroit Pistons took the Lakers behind the woodshed and dismantled them in 5 games. Say it with me! DETROIT BASKETBALL!!!
That is why I will also be rooting for the Warriors during the Finals. I want the Raptors to win, but I will be rooting for the Warriors to inevitably beat the Warriors. I am convinced that most of those guys hate each other at this point and are sick of each other. It will be interesting to see how their team dynamic holds up throughout the rest of the Finals as Durant is about to return. The cracks are forming and I will be watching every second of it.