Bryce Blaum's grand slam in the bottom of the ninth inning lifted Texas A&M to an 11-10 victory over West Virginia in an NCAA baseball tournament elimination game Sunday.

Second-seeded Texas A&M (39-22-1) stormed back from a 9-1 deficit to earn a rematch with third-seeded Duke in the championship game later Sunday. The Aggies need two wins to advance to the super regionals. Duke beat Texas A&M 8-5 on Friday.
Example number 113719827982141411172398279 on why College Baseball is one of the most exciting sports to watch. If you love baseball, I highly encourage you tune in because there is always some great action. Combine the talent with some of these kids, with metal bats, and then add in that most of them are 18-21 year old kids. Mistakes happen quick, the pressure builds, and teams can hang runs on each other at a moments notice.
Yesterday, the sports god's proved yet again that they are not to be trifled with. Sports stay completely undefeated as the best drama on television and there is no comparison. Just when you think the game is won, the gods of sports slide in your DM's like…
Fuckin Lee Corso'd their ass.
Up 9-1 at one point, West Virginia's season like a house of cards came crumbling down and all their dreams came to a startling halt. Life sure comes at you fast. Lesson to be learned: The sports gods are a cruel mistress. The sports gods giveth and the sports gods taketh away.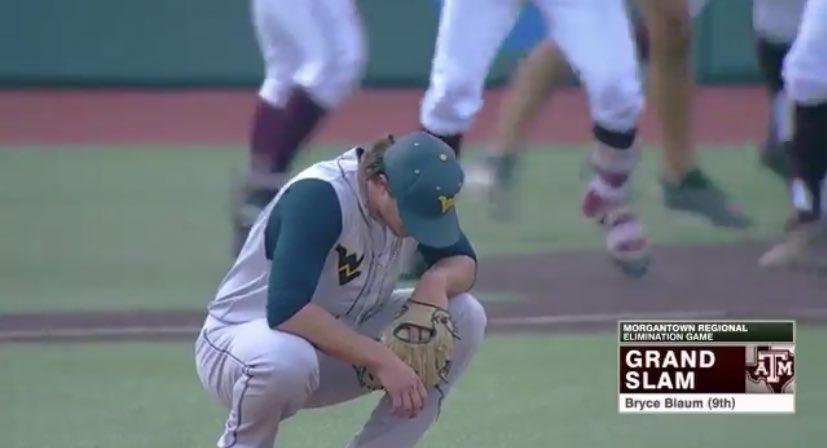 PS: Don't let any of the baseball purists see this one. Heard the bat flip haters were FURIOUS.